Peewee (8 and under)
Junior Junior (9-12)
Junior (13-17)
Adult (18-59)
Senior (60 and up)
Novice (18 and up)
Championship (open to all)
Jackpot Twin Fiddle** (open to all)
Jackpot Gamblers** (open to all)
Jackpot No Holds Barred/ Entertainment** (open to all)
Accompanist* (open to all)
Jr. Picking (18 and under)
Picking (18 and over) 
*Accompanists who are not competing in the fiddle competition must be registered to be eligible for an accompanist award 
**Winner takes all in jackpot divisions
Division           1st              2nd             3rd          4th         5th   
PeeWee          $100          $75             $50         $25        $15
Jr. Jr.               $100          $75             $50         $25        $15
Junior             $100          $75             $50         $25        $15
Adult               $100          $75             $50         $25        $15
Senior             $100          $75             $50         $25        $15
Novice            $50            $40            $30         $20        $10    
Accomp.        $150          $100          $75          $50        $25    (placement will be based on number of times on stage)
Jr. Picking.    $50            $40            $30         $20        $10
Picking.          $50            $40            $30         $20        $10    
Champion.    $300        $200           $100        $75        $50
Entertainment /No Holds Barred Jackpot (winner takes all)
Gamblers Jackpot (winner takes all)
Dance Fiddle Jackpot (winner takes all)
Twin Fiddle Jackpot (winners take all)
Awards for youngest and oldest. Trophies will be awarded for the top five in each age category and for the winners of all other divisions. 
The following rules apply to the competition. 
The contest is open to all fiddlers. 
Accompanists must be registered, either as an accompanist or as a contestant, to be eligible for the top accompanist awards. 
Contestants may enter only one division in the fiddle competition.   Enrollment in the Dance Fiddle, Twin Fiddling, Gamblers, Picking, and Novelty divisions is unlimited. 
Contestants in the fiddle competitions mush play a hoedown, waltz, and tune of choice (other than hoedown or waltz).  Any tune may only be played once in the contest.
Contestants in the picking division must play one slow tune and one fast. There will be two rounds. Tunes may not be repeated by the same contestant. Contestants will be judges on accuracy, timing, difficulty, and musicality. 
Contestants in the twin fiddling division must play one slow tune and one fast tune. There will be two rounds. Tunes may not be repeated by the same contestants. Twin fiddling will be judged on appropriate use of harmony notes, number of harmonies, difficulty, and synchronization between the fiddlers.  
Contestants in the No Holds Barred/ Entertainment category will perform one musical selection. They will be judged on musical ability, entertainment, crowd involvement, and costume. 
Contestants in the Dance Fiddling must play a fast tune suitable for a square or contra style dance, a waltz, and another style of dance tune (polka, jig, schottische, polska, hornpipe, etc). The fiddler will be judged on danceability and musicality. 
Contestants in the Gamblers division will draw a tune from the hat prior to the first round. Contestants may draw a second song if they don't know the first. Contestants will then perform the drawn song to the best of their ability. Judges will determine if the fiddler successfully performs the drawn song. The second round will be drawn on stage and performed immediately. Contestants will be eliminated if they are unable to perform the drawn tune. Last fiddler standing wins!
A time limit of 4 minutes in each round is recommended, but rounds are not timed.Judges will score down for excessively long tunes that are played with no variation in successive iterations of the tune. 
Competitors may use up to three accompanists. 
Competitors and accompanists may use only acoustic instruments with no amplification other than the sound system.  The only exception is that electronic keyboards may be used if an acoustic piano is not available. 
Judges will award up to 100 points for each tune.  Judges will take danceability, oldtime style, intonation, and timing in to consideration when determining their score. 
If the fiddler or an accompanist breaks a string or has any other unavoidable equipment malfunction, he/she has three options.  First, he/she may stop playing within a reasonable period of time and then start playing that tune again when the malfunction is fixed.  Second, he/she may continue playing until that tune is finished and fixed.  Third, he/she may continue to play through the end of the round. 
Fiddlers in the Novice division must be 18 years of age or older, mush have been playing the fiddle for less than 2 years, and cannot have competed in a prior Montana State Fiddle Contest. 
Any fiddler who wins a given division 3 years consecutively may not play in that division the next year.  The options open to the fiddler are (i) register in an appropriate higher division, judge the fiddle contest, or just sit out for one year. 
The following rules apply to all competitions at the Montana State Fiddle Contest: 
Any protests must be made in writing and submitted to the President of the MSOTFA.  Petitions must be signed by at least 3 members of the MSOTGF.  Appropriate officers of the MSOTFA will review the petition.  The decision of the MSOTFA Board of Directors and/or the contest judges will be final. 
Contestants may register for competition up to the start of the first round of the division in which they are competing. 
All schedules are tentative, so the contestants must be ready to play when they are called to the stage.  If an extenuating circumstance causes a contestant to be late for his/her appearance, he/she may play at the end of that round.  However, he/she will not be permitted to compete if, but only if that round for the division has not come to a close. 
All recording rights are reserved by, and become the property of, the MSOTFA.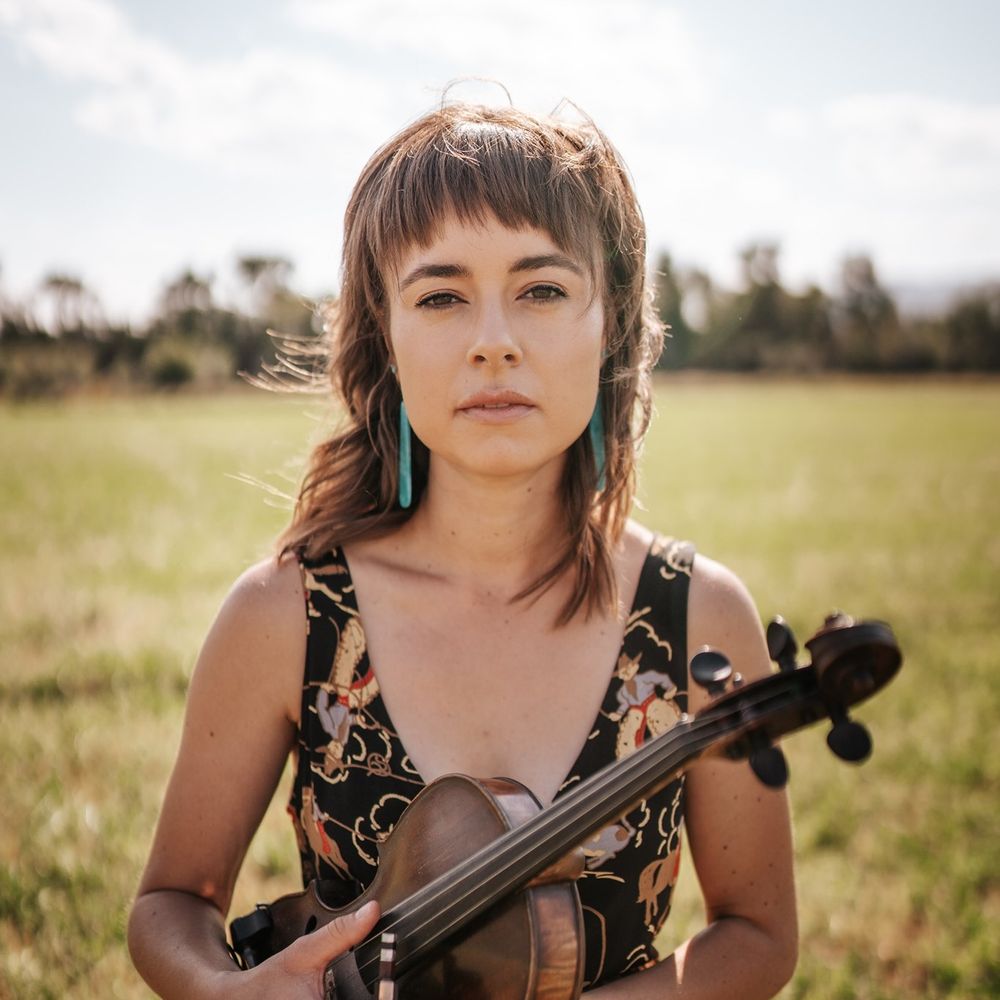 Lilly Platts
Silver Star, MT
Lilly has been playing fiddle since she was four, starting out playing Texas style music, and playing in competitions. She has won the Montana state contest, and been a reserve champion at the famous National Oldtime Fiddler's Contest. Bill has played guitar for a number of nationally-known acts, and has a successful career as a musician.